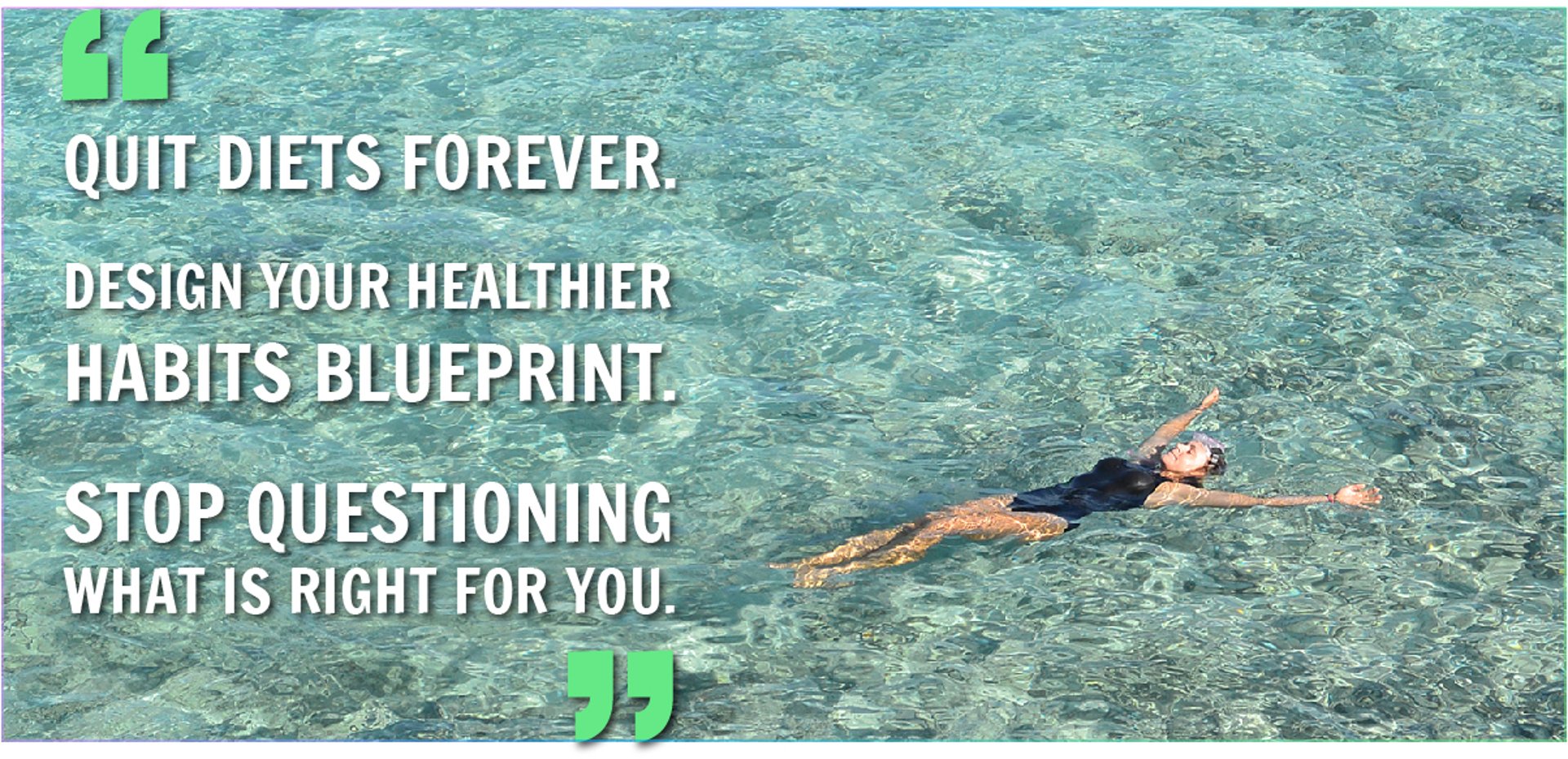 The core topics that I assist my clients to address through my Health and Nutrition Coaching are the basis for my eBook, Naked Habits. By applying solutions to reality, we increase your awareness of your present behaviours and habits. By developing your own personalised blueprint for a life full of energy and free from diets, you'll be encouraged to rewire bad behaviours.
For 15 years, I competed as a professional Ironwoman, which provided me with a wealth of knowledge about the human body's capabilities, as well as what works and what flat-out doesn't. This was an extreme viewpoint on health and fitness. My awareness of what it takes to maintain a balance between nutrition, movement, everyday demands, and the habits we keep each day has evolved as I age and have a busy family life. We're required to make decisions every day, and even when we are aware that there are better options, we frequently find it difficult to put these ideas into practise.
Enter Naked Habits. This book is for everyone who has ever felt the urge to diet, shed a few kilos, suffered disappointment and lost confidence in themselves, or is just feeling stuck. It was created as your go-to guide for creating your own set of healthy habits, understanding what has held you back in the past, and having the courage to take action.
With suggestions on how you can improve your lifestyle, I've divided Naked Habits into the key areas that are most frequently associated with bringing about positive, long-lasting change. I share current research techniques, behavioral psychology findings, and years of top-level athletic experience.
It doesn't matter if you follow a Paleo diet, choose vegan, a FODMAPS diet, a gluten-free, or a combination of several. There is nothing resembling what I reveal in my book which you have read before. We approach the topic of fitness and dieting from a new angle—one that supports habitual change and helps you become more aware of the decisions you make every day.
I support you and am a great believer that different people will respond to different things.
This isn't simply another book on how a workout regimen or dietary regimen altered someone's life. And to be completely honest, I lack such a tale to share. Naked Habits delves much further and aids YOU in removing any layers you could be concealing, layers that might be preventing YOU from enjoying complete freedom with regard to exercise and diets. Welcome to my eBook, Naked Habits. Hence the name.
What Naked Habits includes
171 pages of thought-provoking and insightful methods on how you can change your current habits for the better
A series of questions after each key area to help unearth possible barriers while developing strategies towards building YOUR personal healthy habits blueprint
7 Days of Wellness recipe book contains 21 of my favourite but simple recipes
Nourishing Snacks recipe book containing 10 healthy snack recipes the whole family will enjoy
Inclusion in the KG Health Community Support Facebook Page (private page, please ask to join)
Exclusively developed and downloadable activity printouts to further support your progress
Meal Planner

Wellness Goal Planner

Shopping List

Eating Awareness Record

Food as a Crutch Activity Sheet

Food Journal

Fitness Journal

Habits Tracker

Currents of Life Activity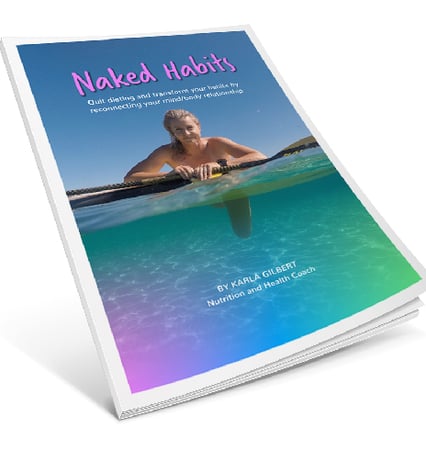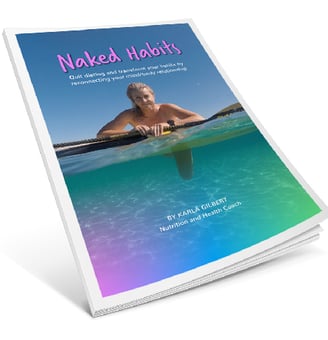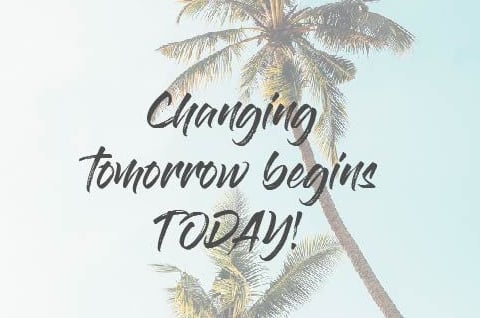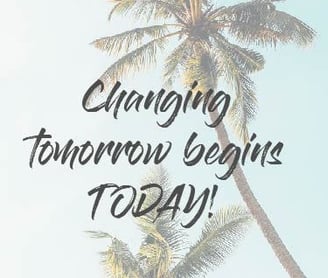 Anyone stuck in a yo-yo dieting pattern and unable to lose a hard-wired dieting mentality
Those wishing to build a healthy foundation of eating and well-being for themselves and/or their family
If you are struggling with body positivity and feel compelled to reach a certain weight as a goal (this makes matters worse!)
All those that have dieted in the past and feel overwhelmed by nutritional jargon and confused about what is right and wrong for them.
If you find it difficult to commit to a fitness program or lack the know-how of what a movement program should entail
Those that would like to know how to be organised around meal planning, shopping and preparing healthy meals
Anyone that has recognised emotional eating as a cause of over/under eating
If you've found yourself stuck in a rut and not knowing how to escape it
Those wanting to know how stress, hormones and toxins can play a part in weight control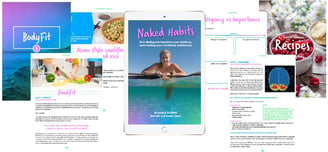 How much does Naked Habits eBook cost?
Naked Habits is an investment of $9.99 which includes 177 pages of life-changing tips and strategies
Do I need to put time aside to read this book?
Naked Habits is designed to change your life the moment you open the book, all you need is your commitment, desire and readiness for change.
Will I lose weight?
Although the guide does not focus on weight loss or diets (as we all know this is not sustainable), the strategies are tailored towards finding your ideal weight and exploring your habits and behaviours that have led you to the present moment. This could emerge from a number of issues addressed throughout the book. The end result goal is for you to have a clear blueprint of what YOU need to do to CHANGE you.
Is the book universal?
Yes! If you speak English, the book is designed for you, regardless of gender, spirituality, race or age.
Do I need to follow a food plan?
Naked Habits covers nutrition in simple terms which allows you to understand in depth how it affects energy levels, digestion and overall health. There is a 31-meal recipe booklet included, offered as suggestions for making your own healthy meals.
What speed should I read the book?
The slower the better – the more time you can dedicate to each section of the book, and the questions following the chapters, the higher the chance you have of creating change.
Can I share the process with my family?
Yes, great and even better. Studies show that family support goes a long way. Include your partner and/or children in the daily discussion and build a healthier future together